Error: Form could not be submitted at this time. Please try again or refresh the page to start over.
We're a Christ-focused community, doing our best to love and serve others. Come join us.
There's a Place for You Here
We have programs for every age and stage of life. Each helps our members live happier, more fulfilling lives.
Church is a refuge from the chaos of everyday life. Attending services gives us time to worship God and associate with others who are trying to be better and live more like Jesus did. It's a spiritual recharge and helps us throughout the week.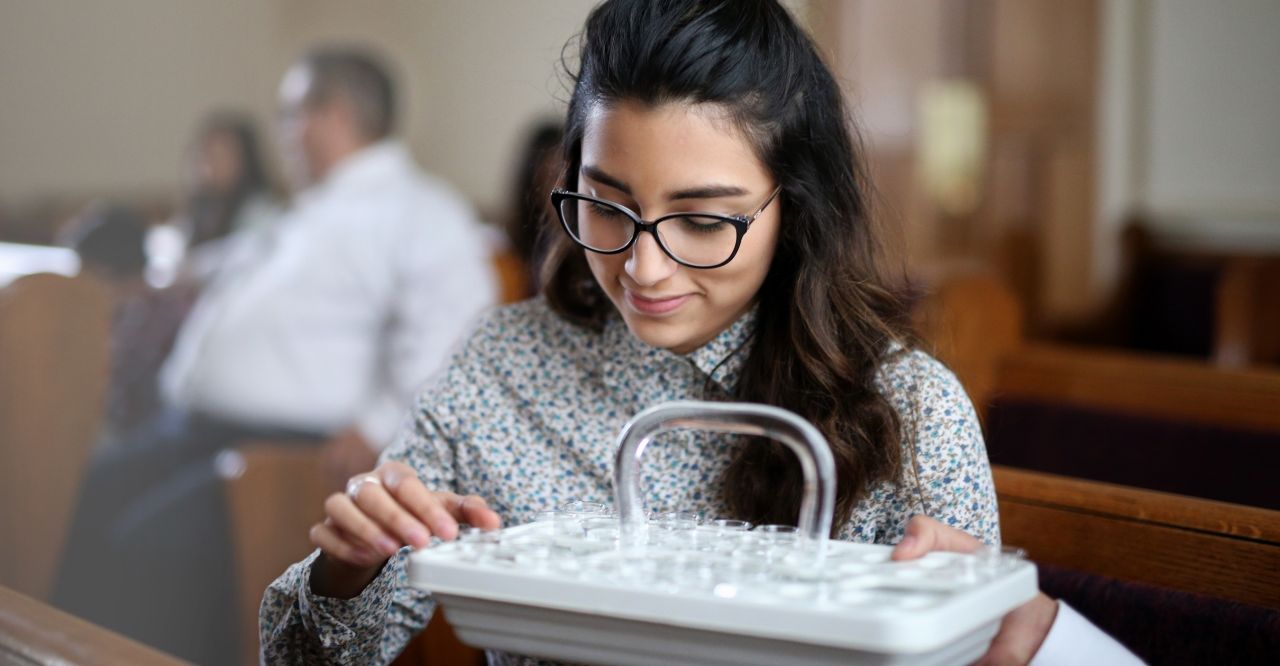 Church isn't just a place to worship God; it's also a place to serve Him. And one of the best ways to serve God is by taking care of the people around us. 
Hear about Others' Experiences
"I love that we are a family. No matter where you are in the world, there is a church community that is there and ready to support you, your family, and your needs."
"I love gathering together like friends, siblings, and children of Heavenly Father."
"I love that everyone is unique and has different accomplishments and trials. This allows us to learn from each other, to focus more on others, and to understand that we are all trying to be more Christlike. I love attending church and learning more from others and hearing their testimonies. That has helped me to continue to grow my own testimony."
"I love being a part of something bigger than myself that, I feel, is trying to make this world a better place."
"I love how my church community is always prepared to help me and how they are not quick to judge me by my situation but rather are looking for a way to make me feel better and help my situation."
"It's helped me make friends when I move new places. I can always find people I have things in common with. It's nice to be a part of something and have somewhere to go that's not work or school—it's social interaction."
"I love that we are bonded by our love of the gospel, our love for the prophets, and our strong faith in our Heavenly Father."
Thousand Oaks, California
"For me, it is the only place where I am allowed to make mistakes. Where there are multiple hands to pull me up if I fall. A true brotherhood and sisterhood is experienced in The Church of Jesus Christ of Latter-day Saints communities."
People have a lot of questions about "Mormons," or more respectfully, members of The Church of Jesus Christ of Latter-day Saints. Click here to see the full list of FAQs on this website.
Members of The Church of Jesus Christ of Latter-day Saints are just like anyone else. They have ups and downs and everything in between. In fact, you might be surprised just how normal we can be! Latter-day Saints have a reputation for being a happy, peaceful people. But that doesn't mean they don't have challenges. Everyone in life is fighting a hard battle—but when you try your best to live the gospel of Jesus Christ, you have additional strength and peace to make it through.
As far as lifestyle is concerned, Latter-day Saints try to keep Jesus front and center. Their beliefs about the Savior and His teachings affect their day-to-day decisions about how they speak, dress, and act. For example, they try to avoid working on Sundays so they can attend church, serve others, and spend time with family. Faithful members of the Church also do not smoke, drink alcohol, or gamble.
The Church of Jesus Christ of Latter-day Saints has many cultural traditions and customs that focus on the family. For example, Church members reserve one night a week for home evening, or family night. Other activities throughout the week include Church gatherings like potlucks, small parties, or youth groups for teenagers. Many of our traditions are standard, like celebrating holidays with our families, and others are more unique—like offering a sacred blessing for a new baby during church. As families, we pray together, read scriptures together, and on the first Sunday of every month, we even fast for 24 hours together.
Every Sunday, we gather together to sing hymns, hear sermons, and teach each other about Heavenly Father and Jesus Christ. Church is a spiritual recharge and a perfect way to keep Jesus front and center in our lives. We welcome all visitors to attend our Christian services and worship with us. 
Church service times vary from congregation to congregation. However, you can always count on one main meeting for everyone followed by a separate class split by age groups or general interests.
The Church of Jesus Christ of Latter-day Saints is a safe place where people can come for the hope of a better life through Jesus Christ. The Church provides sacred tools, practices, and teachings that help you develop and nurture a relationship with God. And on top of all that, being a member of the Church means belonging to a community of people who care about each other.
Yes, both as individual families and as a church. After all, if Christ's birth and Resurrection aren't worth celebrating, what is? Sometimes people confuse us with a few Christian religions that don't celebrate holidays, but rest assured, we do.
Want to Visit, But Not Alone?
We Have a Strong, Committed Community
Learn about all the ways we connect and care.