Home evening is a time to enjoy each other and have fun together. We do this by learning about Jesus Christ together; by listening to each other's feelings, thoughts, and ideas; and by enjoying activities together.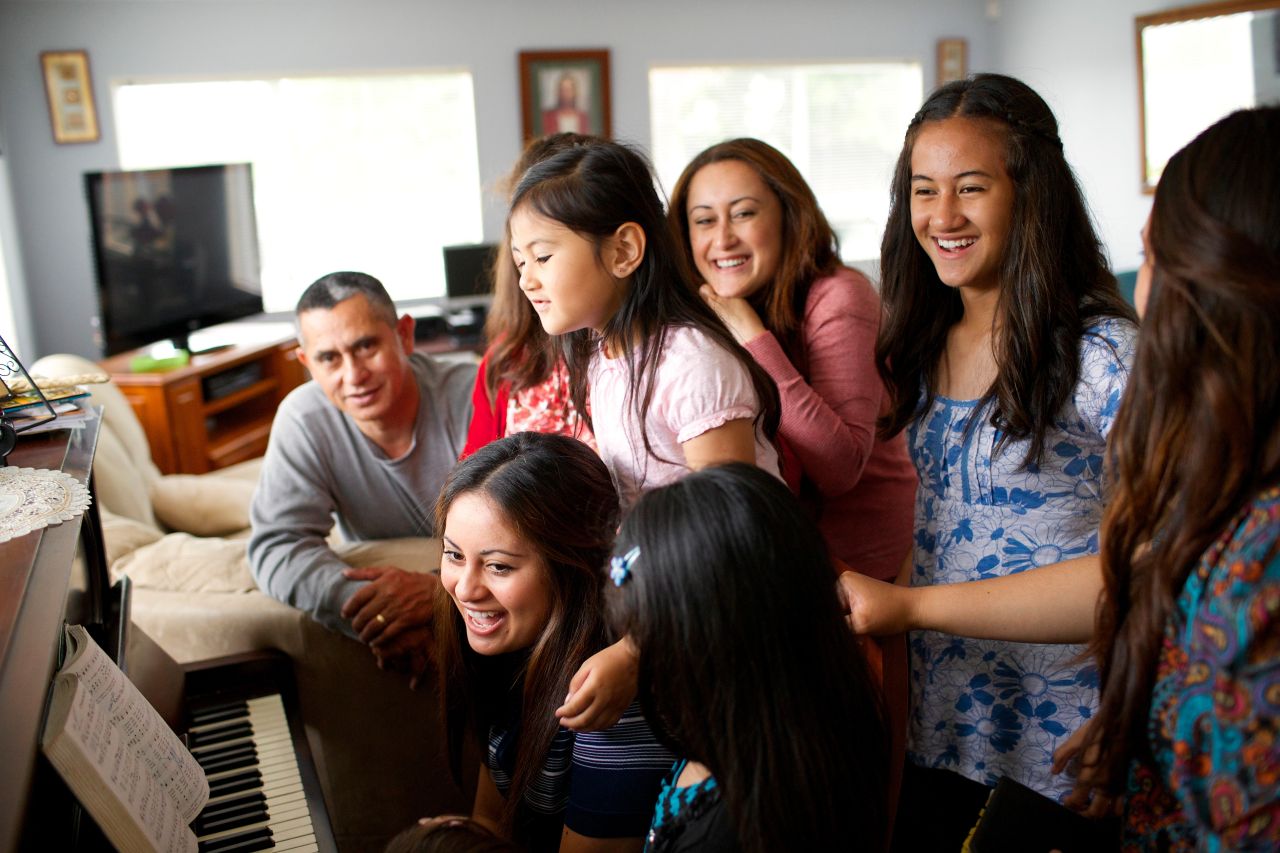 Home evening is for everyone.
Home evening is for everyone. Recently married couples, fathers and mothers with children, single parents with children, couples who have no children at home, single adults in home evening groups, and those who live alone or with roommates can all be blessed by holding family home evening.
How to hold a Home Evening
Start and end with prayer. This invites the Holy Spirit, increases feelings of love, and teaches young children how to pray.
Learn from the scriptures and the words of modern prophets to help each other live the gospel.
Sing songs and hymns to create an atmosphere of love, peace, and joy. 
Make it fun by playing games, acting out scripture stories, and making treats. Keep the atmosphere light and loving. 
Be consistent. Find what day and time works best for your family or home evening group and make it a priority. 
Add variety. For example, help a neighbor in need, hold a lesson at the park, or go for a walk. 
For more ideas, lesson plans, and resources, click here.
Want to attend church, but not alone?
Explore other ways to grow closer to God individually or as a family.