Elders Quorum: Our Men's Group
Men work together to serve others, build unity, and learn about Jesus.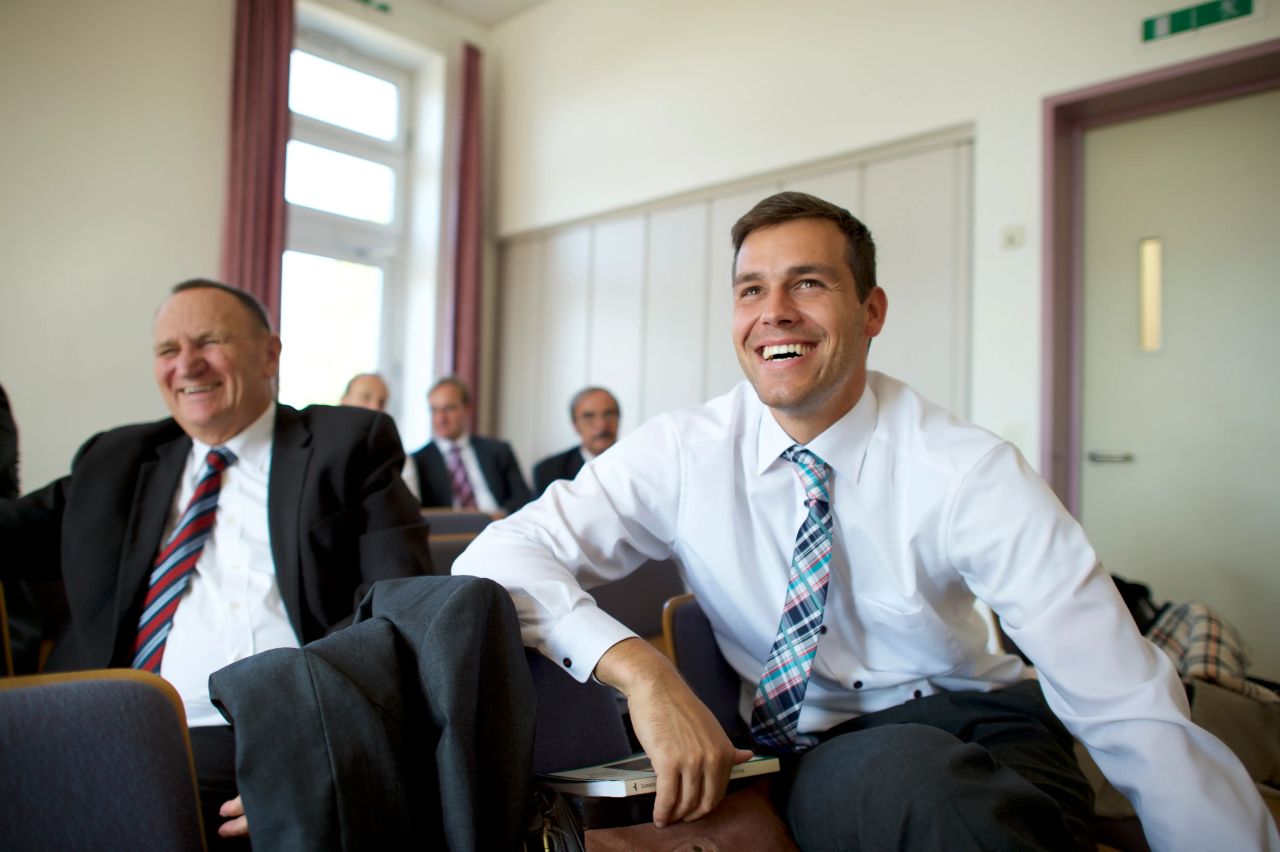 What is an elders quorum?
In addition to the group worship that happens during Sunday services, every congregation of the Church has an organization for men called the elders quorum. The name comes from the Bible, where men who served in the priesthood were often referred to as elders. A quorum is another word for a group of people united by a shared purpose. In the case of the elders quorum, that purpose is to come together and help each other serve as better sons, brothers, husbands, fathers, and members of the community. Members also work together to fulfill congregational assignments, build unity, and learn about Jesus.
The elders quorum meets every other Sunday for a group discussion around a predetermined spiritual topic. They might also talk about different service needs in the local congregation, whether it's helping someone move, visiting someone who's sick, or donating time to humanitarian efforts. And of course, there are plenty of social activities that provide fun ways to connect with peers. 
In every elders quorum, collaboration is key. Each member brings something unique to the group, and together they make each other stronger. That includes you! You're invited to come serve with us and help each other lead happier lives through the teachings of Jesus.
There's Something for Everyone