Become is a tool that helps you live a happier life and grow closer to the Savior through simple spiritual exercises.
...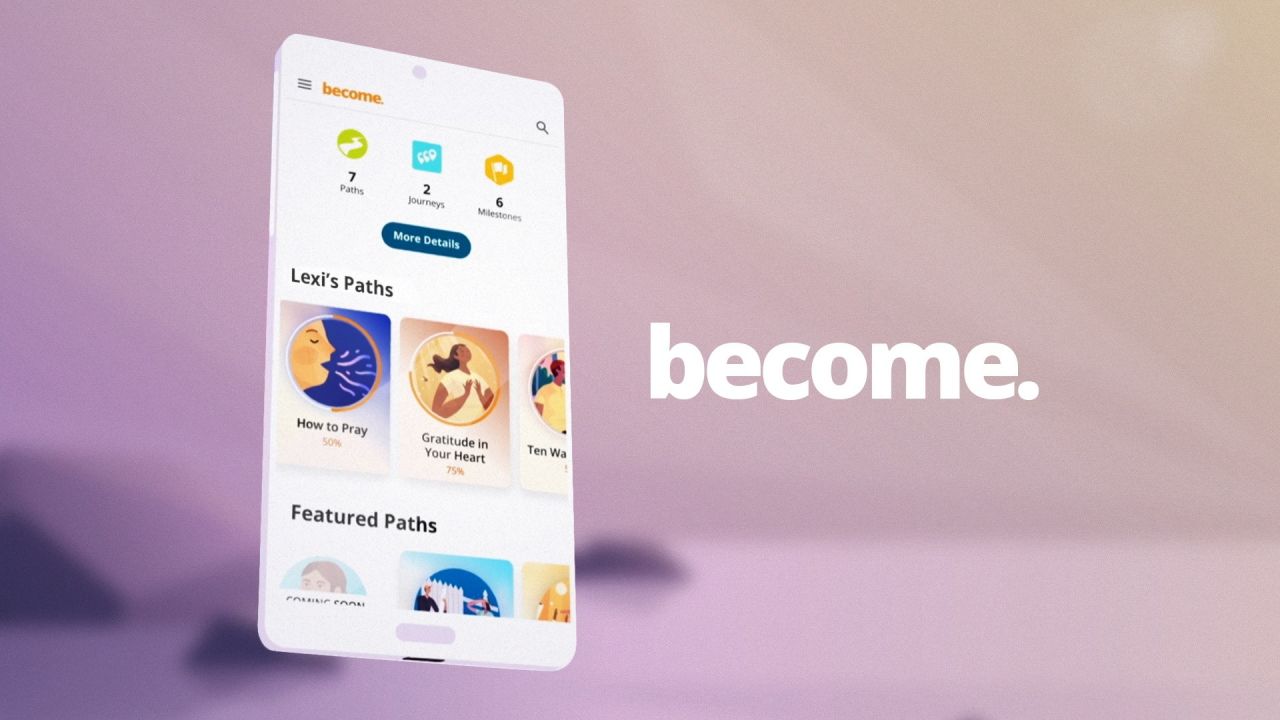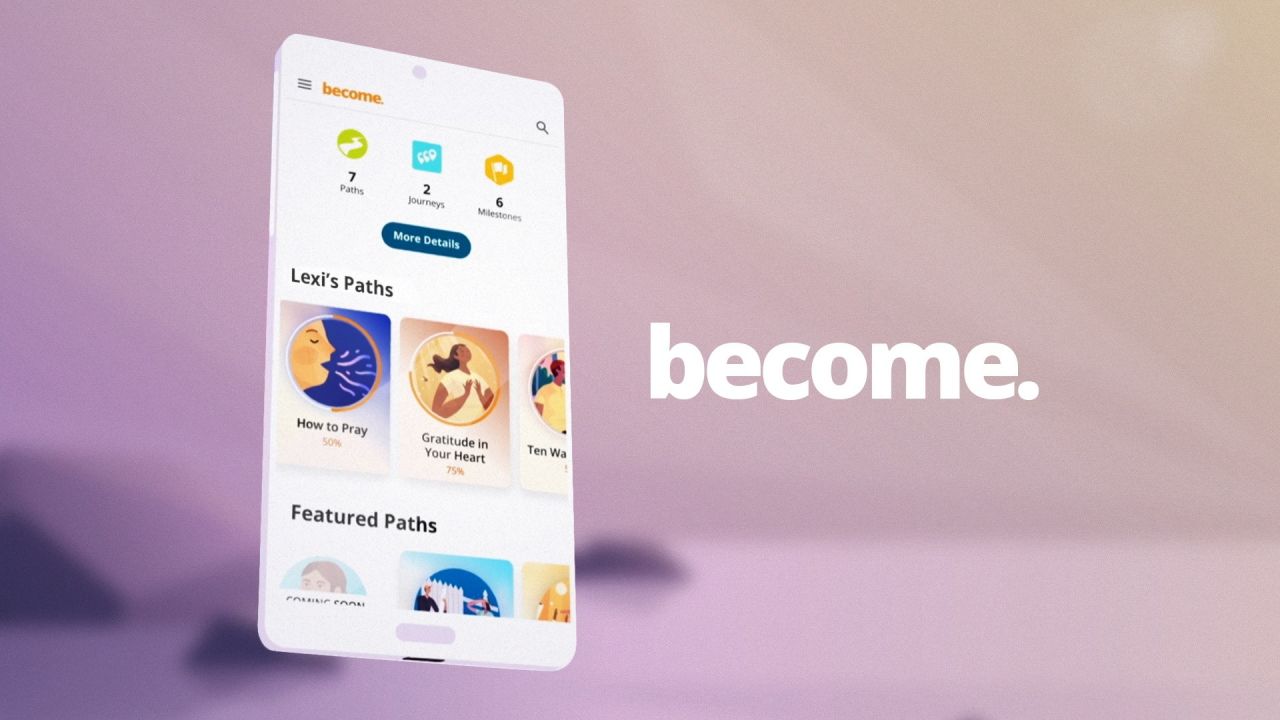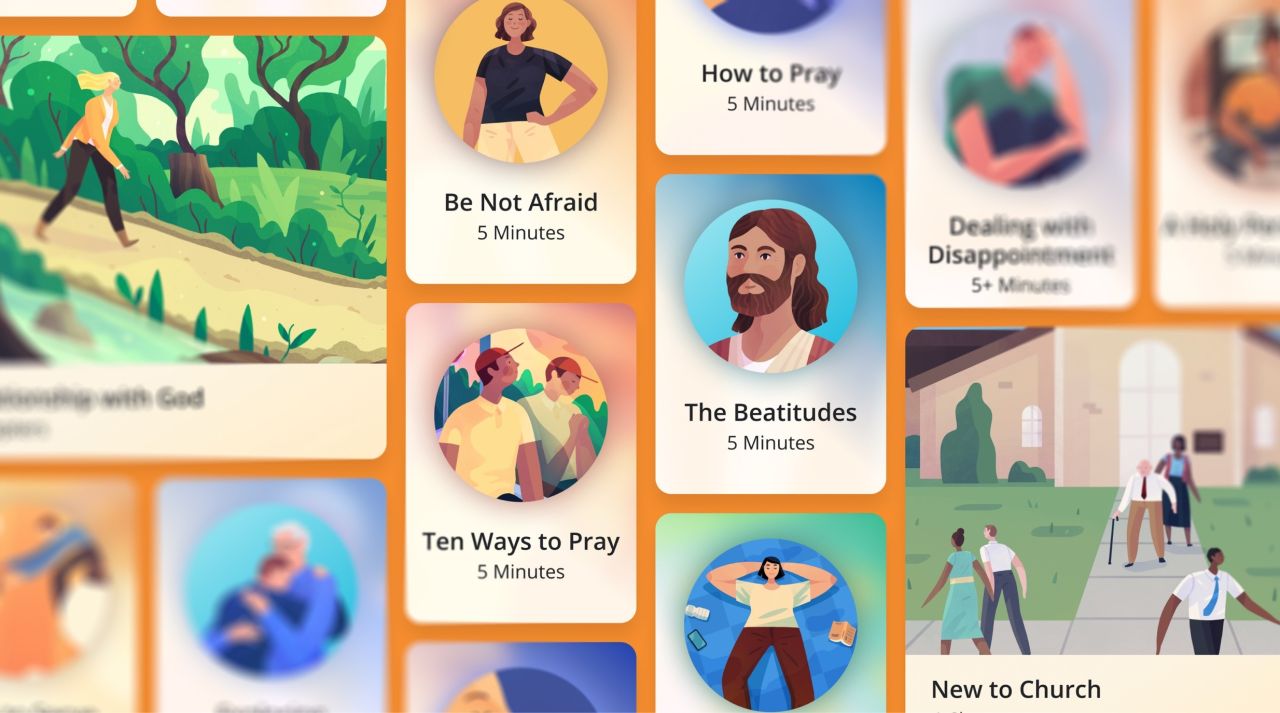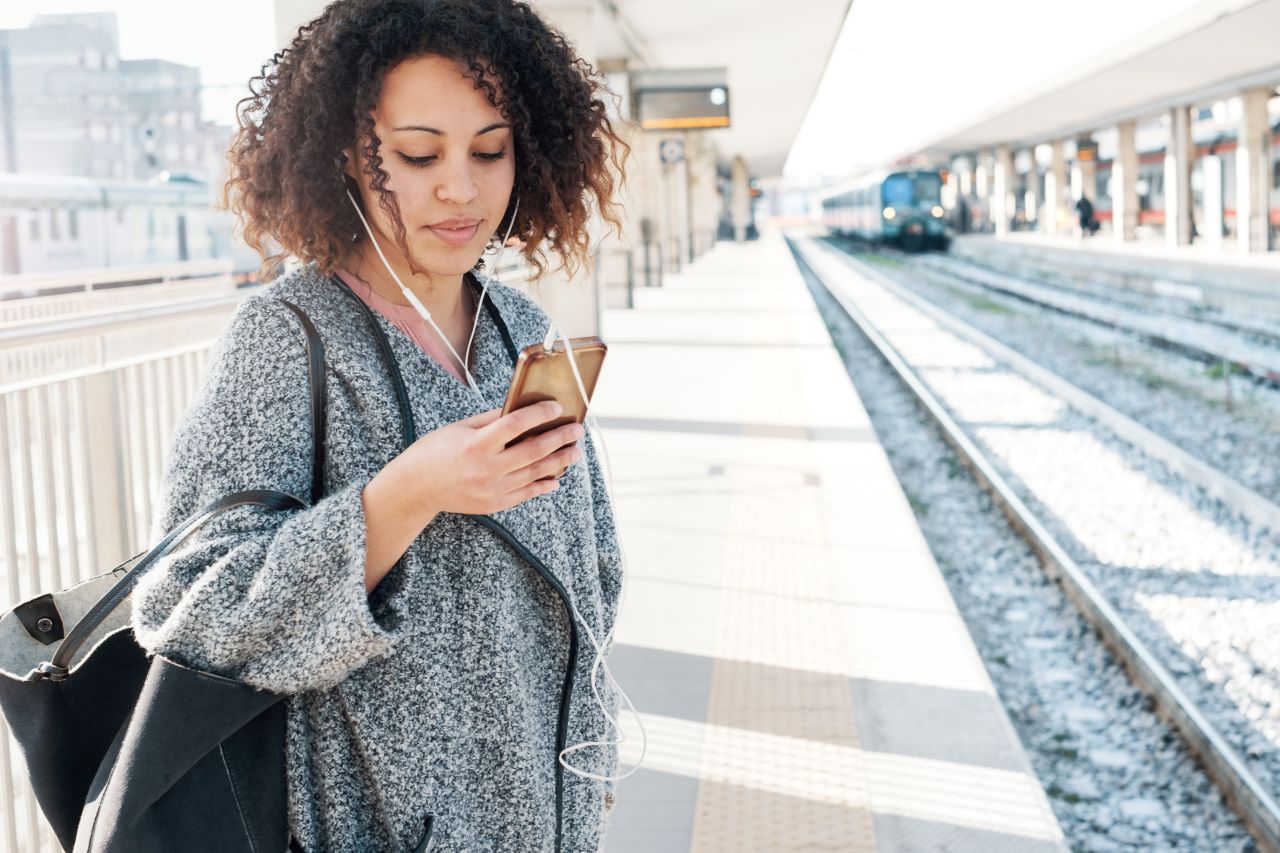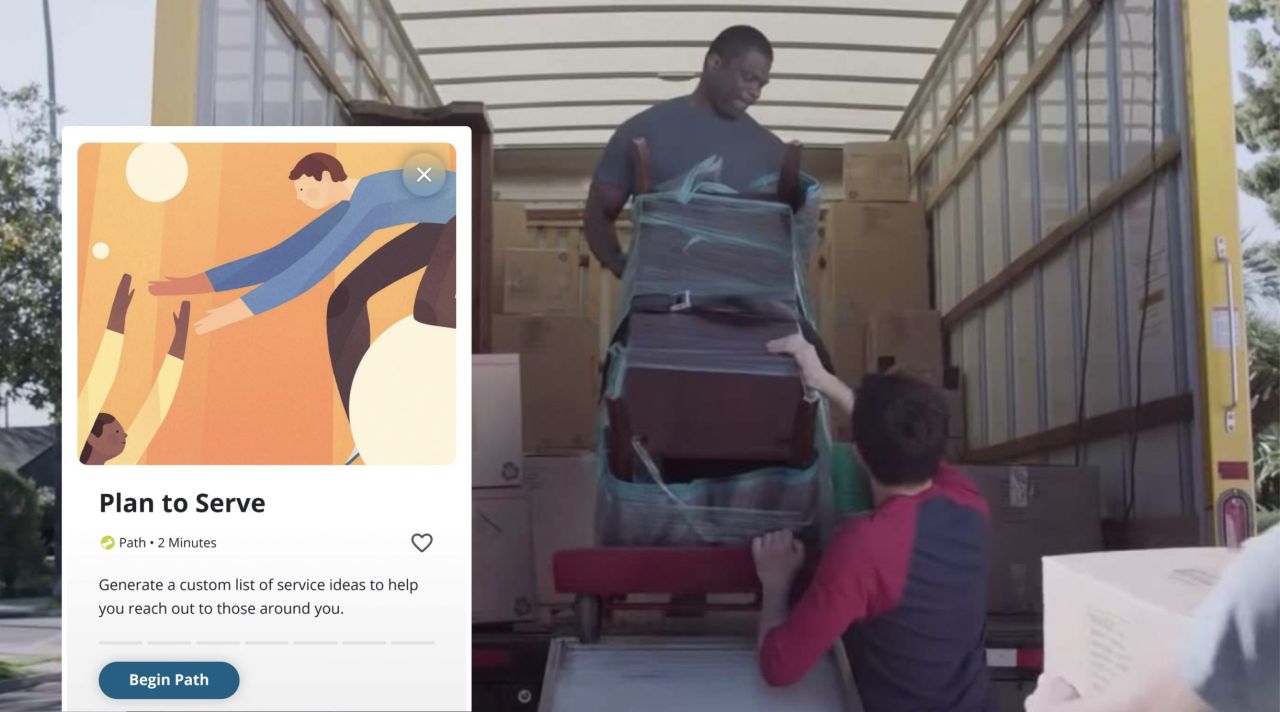 Supporting Your Spiritual Growth
Become is made up of paths and journeys. A path is a short activity around a specific topic. A journey is made up of multiple paths and provides a deeper exploration. Try one out!
God is a loving father who wants to hear from His children. Learn how to find peace, answers, and direction through meaningful prayers.
Discover some familiar, and unfamiliar, approaches to meaningful prayer.
Explore the principles of forgiveness and how you can apply them to your life.
Learn more about what Jesus taught His people in the Sermon on the Mount—and how it still applies today.
Generate a custom list of service ideas to help you reach out to those around you.
Dealing with Disappointment
If you are experiencing some disappointment, take a few minutes to work through some emotions and find out how God can help.
Take some time to learn a few ways God reaches out to you, and find out what that means for your life.
Begin Your Journey toward a Happier, More Fulfilling Life!