What to Expect from a Lesson with the Missionaries
Missionaries will share an inspirational message, answer questions, and help you learn how to come closer to God.
They'll find a time and place that works for you
You can meet in your home, a public place, or virtually via voice or video call. Feel free to have a friend, family member, or the whole family join. Anyone is welcome! Visits usually last 15–45 minutes.
They'll start with a prayer
Typically, missionaries will ask to begin with a prayer. The goal is to invite the Holy Spirit to be part of the conversation. They'll also promptly deliver any items (like a Book of Mormon or Bible), if you requested anything in advance.
Just as if you were meeting someone new, you'd ask questions to get to know them. The missionaries will do the same. Tell them about your family, your work, your hobbies, and anything else you'd like to share. Have you had any faith struggles or hard experiences in your life? The missionaries can help you find peace and learn how to grow closer to God in any circumstance.  
Missionaries are also happy to tell you about their life experiences—where they're from, about their family, or about their future plans after their mission is finished. They are each individuals with unique backgrounds and circumstances, united in their love of Jesus Christ.
...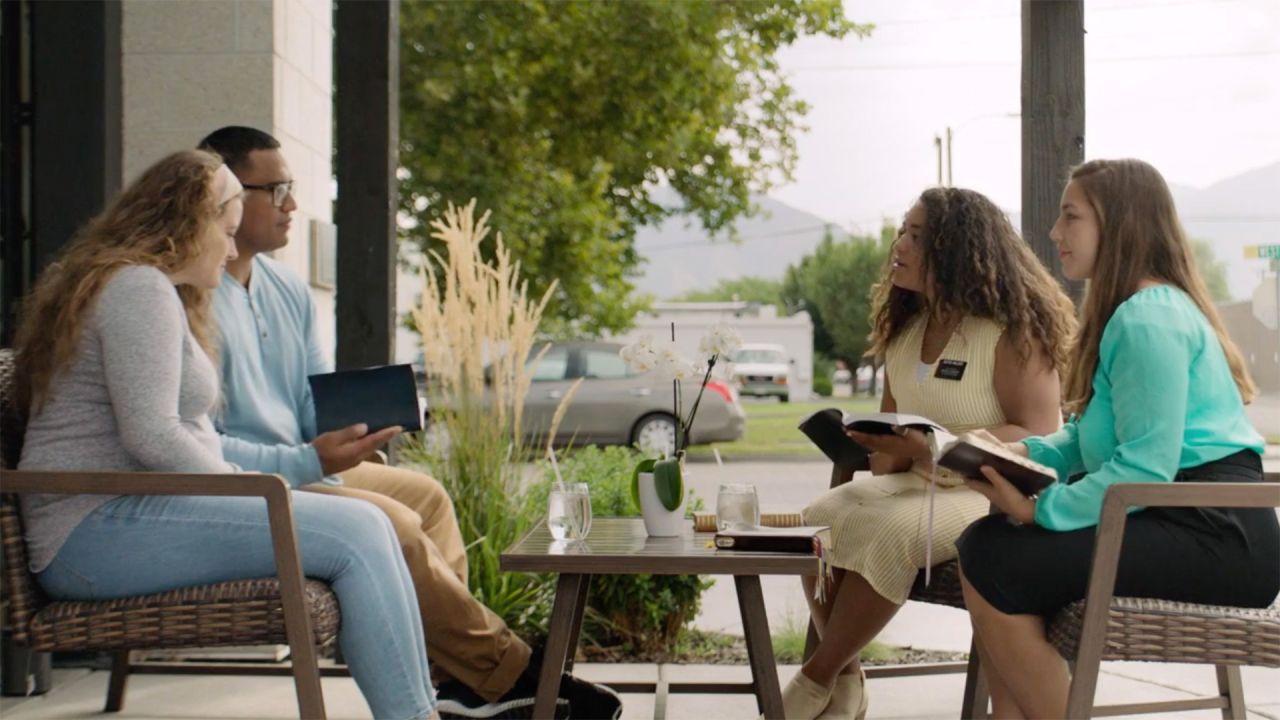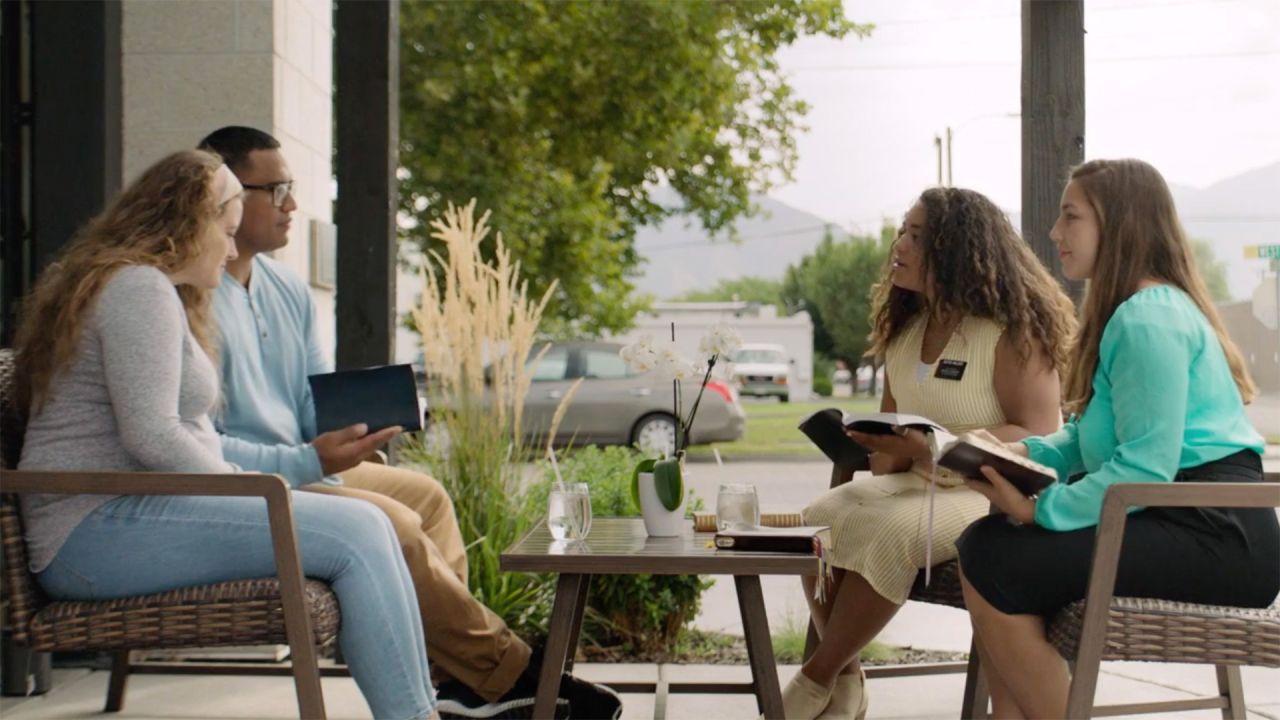 ...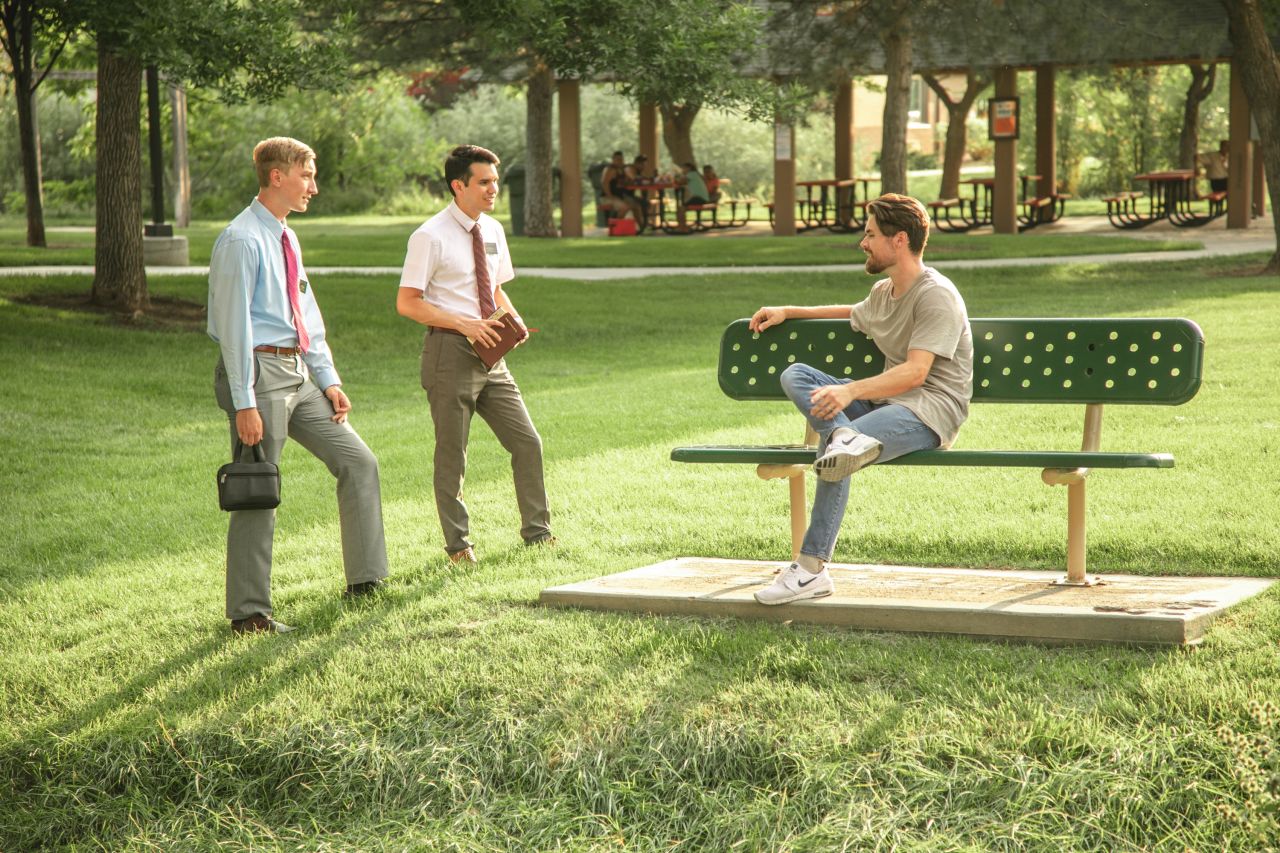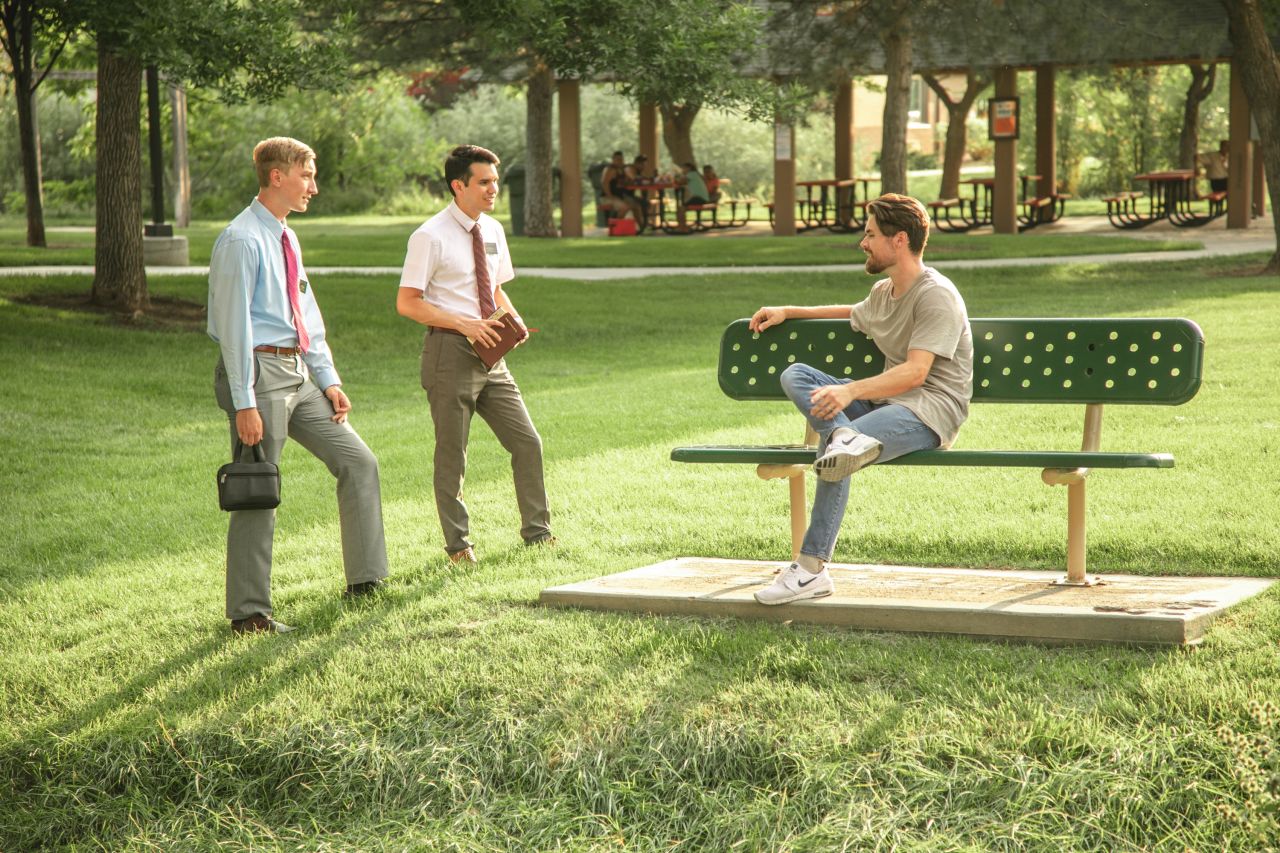 ...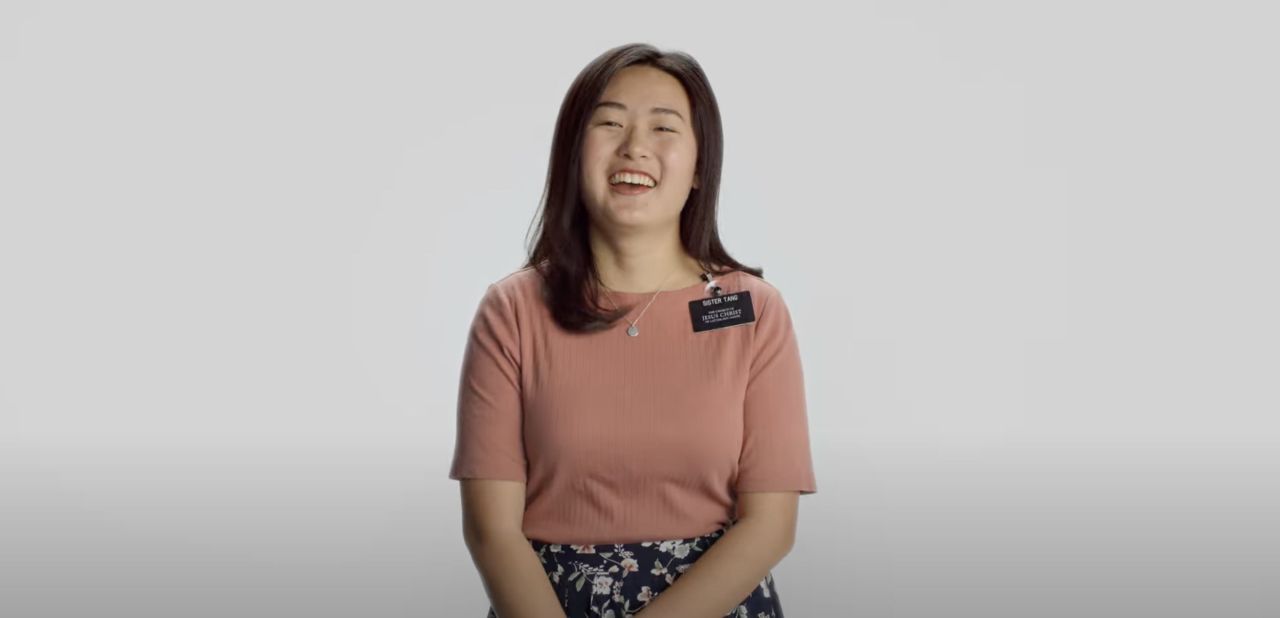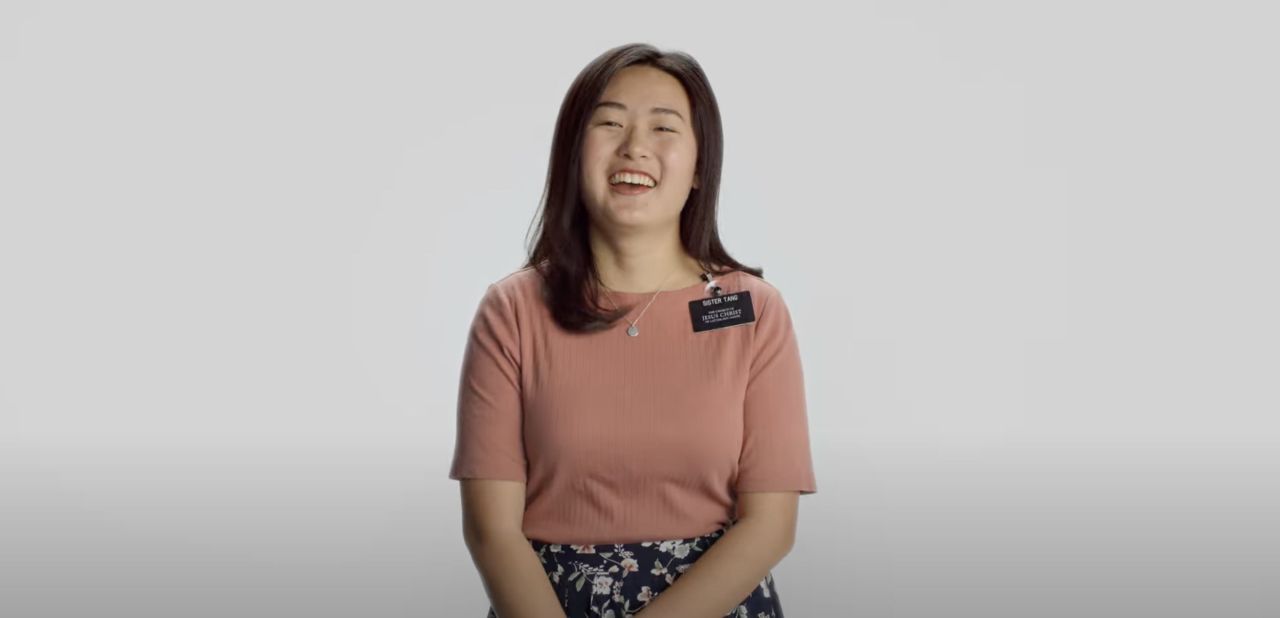 ...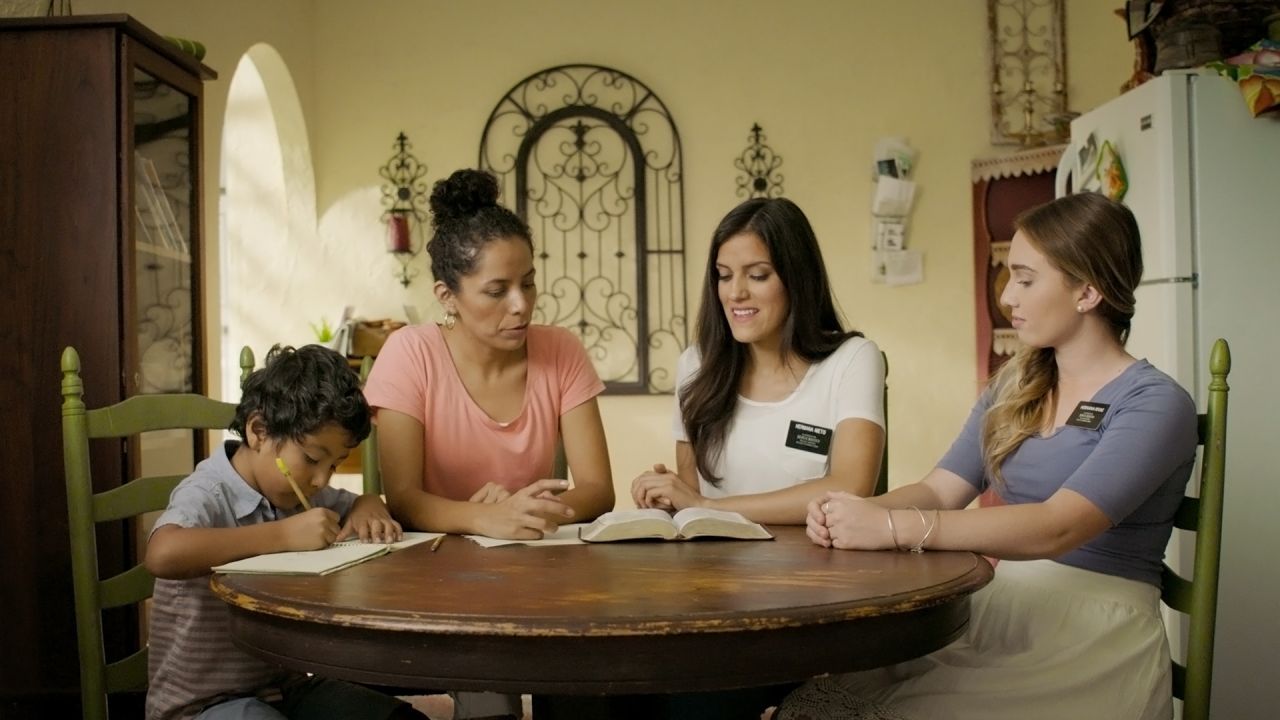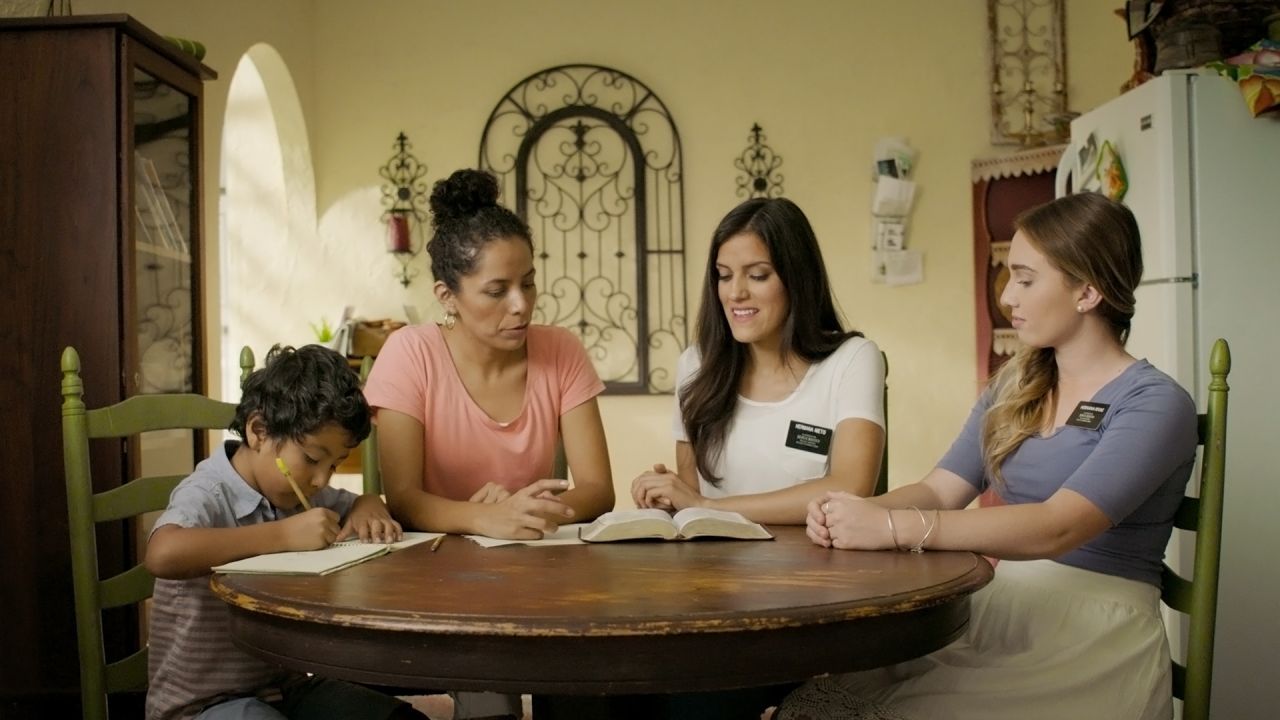 They'll share an inspirational message
Missionaries will share a message of hope and peace. In some cases, you may have already requested to discuss a specific topic, and that's what they'll focus on. If you didn't request a specific topic, some examples of what they might share would be a message about God and His love for you, how families can be together forever, or the importance of prayer. As part of their message, they might read scriptures from the Book of Mormon, another holy book that teaches about Jesus.
They'll answer your questions
As you talk with the missionaries, you're invited to ask any questions you might have. Whether you have larger questions about the purpose of life or specific questions about The Church of Jesus Christ of Latter-day Saints, the missionaries will happily answer as best as they can, and may use scriptures, videos, or other materials to help. We don't claim that missionaries have the answers to every question, but they do have some tools that can help you find answers and come closer to God. 
Hear about Other's Experiences
"When I was being taught by the missionaries, I remember always being excited for them to come over and teach me something new. I felt like they really cared about me and sincerely wanted to help me change my life around for the better."
"The first missionaries that knocked at my door had the patience and compassion to deal with my embarrassing hostility. They shared their testimonies, and, thanks to their faith and persistence, I was able to feel the love of God for me and my family. After many lessons on the plan of salvation, we accepted the gospel, and it changed our lives."
"Whenever we meet with the missionaries, they are filled with excitement to share the gospel and have a genuine desire to help others."
"The missionaries served me by helping me learn more about our Savior Jesus Christ."
"Many people say that it was like meeting angels, and to be honest, in a way the feeling is the same. For me it had a lot more than just meeting angels; it meant that one day I would be serving a faithful mission, I would be a responsible citizen in my country, … and I will serve my community. That's what those early missionary visits did to me."
They'll ask if they can meet with you again
Missionaries hope to share a message that will inspire you and that you'll want to meet with them again. Additional meetings will follow the same format—they'll start with a prayer and teach you more about the Bible, the Book of Mormon, faith, repentance, and other key tenets of the gospel of Jesus Christ. If you aren't interested in another meeting, there's absolutely no pressure! The missionaries will always respect your time and your desire to meet with them again, or not. 
Learn More about Our Church, Beliefs, and Community