The Book of Mormon Experiment
Lots of people have heard of the Book of Mormon, but few people have actually read it. We set out to change that, one page at a time. We went all over the world and gave everyone we met a different page to read. We told them to highlight any reference to God and Jesus Christ. What they found may surprise you.
See their pages and read their stories.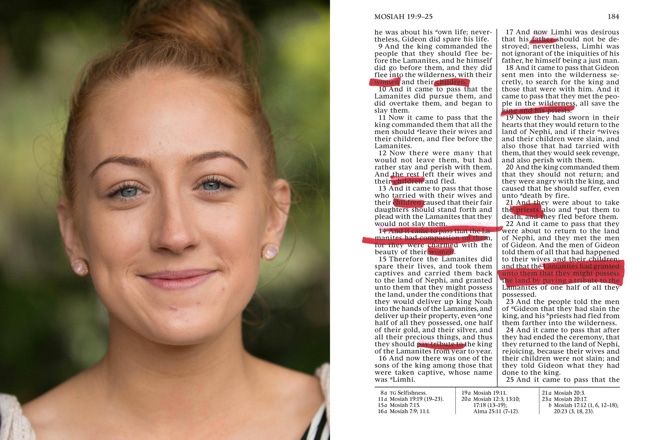 "It was one of the first pages of scripture I have ever read And I think that a book like this one can help people find answers in their life when they feel like they are in darkness. I'm so grateful to have been part of this experiment. I've been in the dark and needed a little more light in my life."
Kate, Australian, Non-religious
- page 184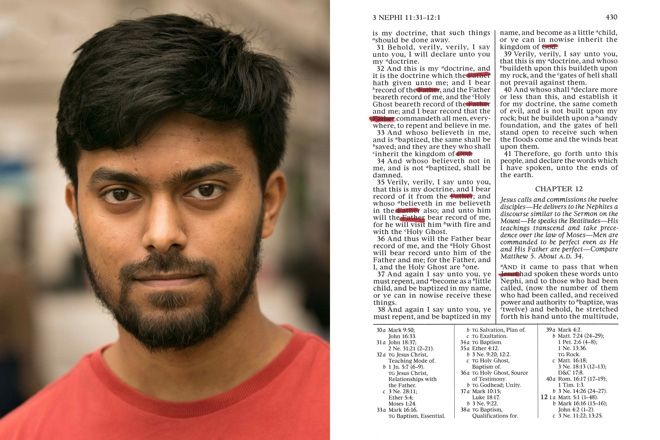 "This is the first time that I have ever read a page of Christian scripture. I think the page was good; it's definitely good. It shows that God is a God of miracles, not a God of punishment. He's merciful, He does miracles, and He wants to help us. I believe that God is that way—He wants to help us. Reading this book has helped me. I love it!"
Rafi, United Kingdom, Muslim
- page 430
Get a free copy of the Book of Mormon