10 Tips for Studying the Bible
The Bible has so much to teach each of us. Here are a few tips and strategies to help you get the most out of its teachings.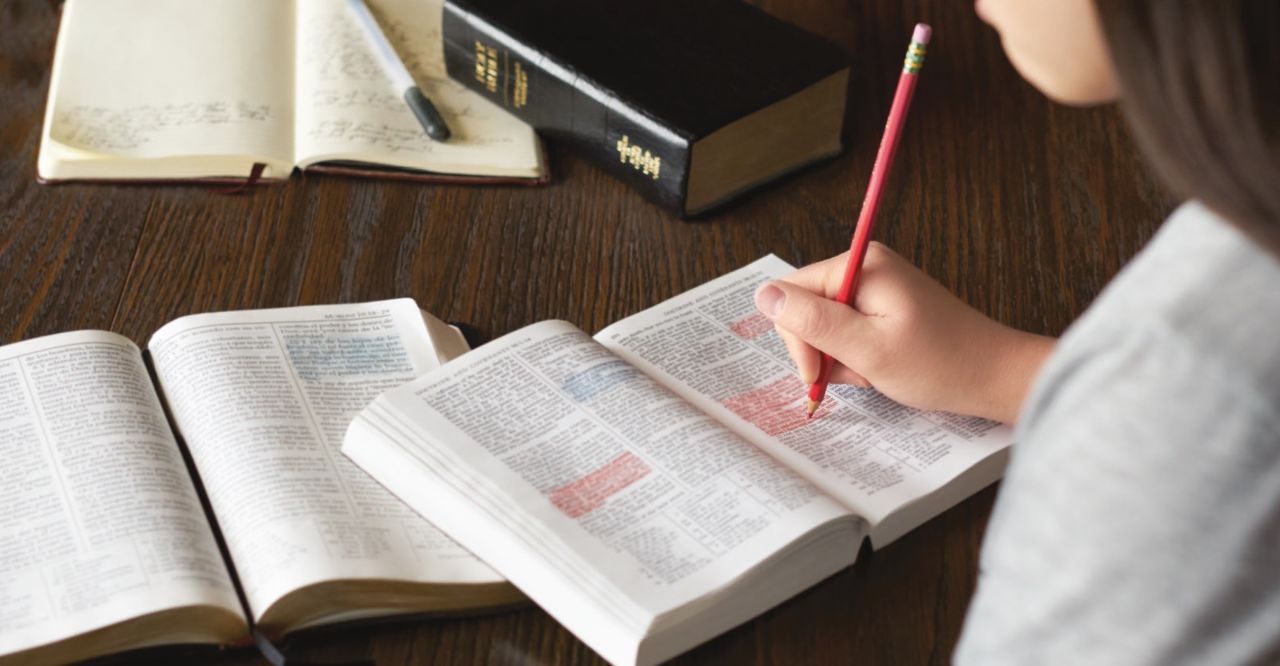 1
Begin your study with prayer
No matter when or where you study, it is always a good idea to begin your study with sincere prayer. Start by addressing God. Then ask Him for wisdom and understanding as you read. Ask for specific guidance to your life. When you're done, end your prayer "in the name of Jesus Christ, amen." Praying before we study shows God that we are humble and want His help and direction.
2
You don't have to start at the beginning
The Bible is a very long book, but you can start nearly anywhere. For example, if you want to learn about Jesus, you can start with the gospels—Matthew, Mark, Luke, and John—found in the New Testament. Or choose another person or a specific topic to study.
3
Choose a topic relevant to you
Is there a topic you're curious about? Grace, repentance, forgiveness, or strength during trials? Look up specific verses on any topic you choose and study each of them. You can also start with the resources found on ChurchofJesusChrist.org, which list common topics and related scripture verses. You can then use the linked words to expand your study.
Choose a character or group of people in the Bible and read every verse you can find about them. Try to understand the context of each verse. Ask yourself questions to help you get to know them better, such as: How does this person know Jesus? What is their relationship? What do I have in common with this person? What can I learn from their life?
5
Write down what you learn
Don't forget the things you've learned from the Bible or the things that the Holy Spirit teaches you through your study. Use a journal or notebook to keep track of the insights you pick up as you read. The more respect we show for the things we learn, the more God will want to share with us.
6
Listen to the Bible online
Sometimes we all need a change of pace to help us see (or hear) from a different perspective. Consider listening to the Bible as you drive, exercise, or do chores around your home. A recorded reading of the Bible is available at ChurchofJesusChrist.org. You can read or listen there and access helpful study guides. You can also download the Gospel Library mobile app that includes the Bible, plus a lot more.
7
Read or share with someone else
Family members and friends can enhance your study. We identify different meanings as we read the Bible from our unique point of view. When you have questions, you can discuss together. You can share verses with each other that are especially meaningful. You might even post what you're learning on social media, and ask other's ideas. If you're looking for someone to study with, our missionaries are always available to study the Bible with you. 
8
Look up what you don't understand
Chances are that as you study the Bible, you'll come across terms that are confusing or that you simply don't understand. Don't hesitate to search the meaning of a particular word or phrase, or even a whole parable. The internet is home to millions of other people studying the Bible and many experts who can help your study.
It is important to search and study the word of God, but it is equally important to slow down, quiet your mind, and listen. When we give ourselves time to meditate after studying the Bible, God can enlighten our minds through His Holy Spirit.  
Learning from the Bible is a lifelong pursuit. God is pleased with any effort we put forth to learn from His words, no matter how much we understand (or don't understand) as we read. Greater understanding will come with time and consistent study.  
Learn More about Jesus's Teachings in the Bible