...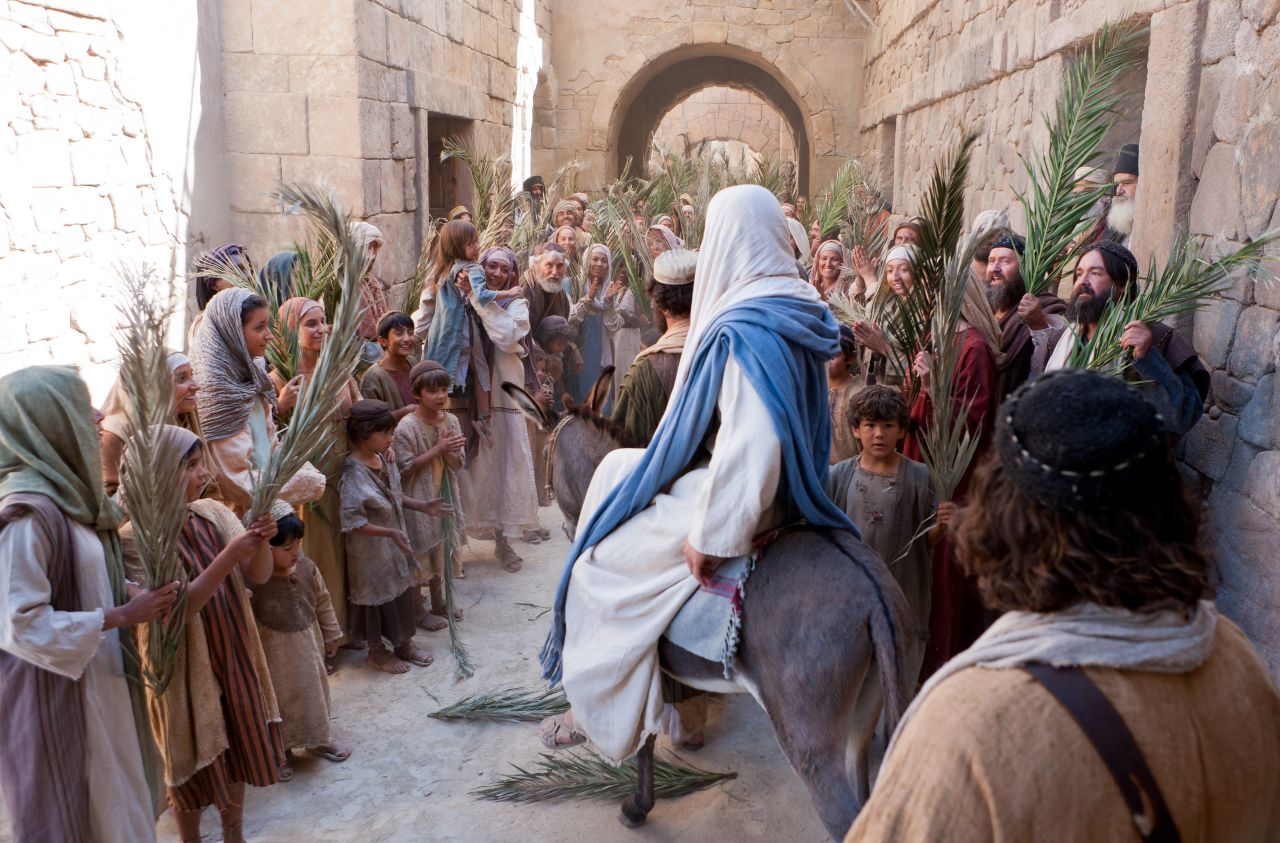 ---
On Palm Sunday, Jesus Christ rides triumphantly into Jerusalem as His followers lay down cloaks and palm fronds in His path. They welcome Him with joy and praise. They know there is something special about this man, even though few, if any, realize the full extent of Jesus's mission and how He is about to fulfill it.
Like them, we are asked to invite Jesus Christ into our lives. When we welcome Him into our hearts, we will feel His influence in our lives just as joyously as His followers did, not just on Palm Sunday, but every day.
Share your experiences during Holy Week with #HearHim
One thing we can do to invite the influence of Jesus Christ into our lives is to let the people around you know that you love them, just as He did. Take time today to send someone a message of love.
Think about things you can do today to welcome Jesus Christ into your life as you read the biblical account of Palm Sunday.

Get texts to #HearHim every day during Holy Week
Invite Jesus Christ's influence into your life with text notifications featuring inspiring messages about how you can #HearHim for each day of Holy Week.
U.S. only. Message and data rates may apply. See terms.
Error: Form could not be submitted at this time. Please try again or refresh the page to start over.