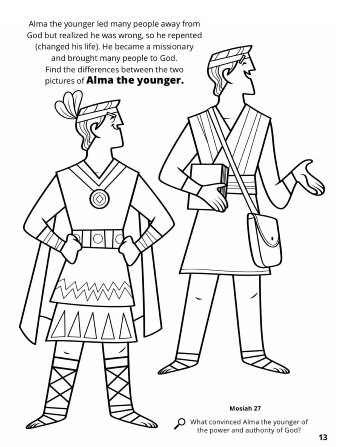 Alma the younger led many people away from God but realized he was wrong, so he repented (changed his life). Find the differences between the two pictures of Alma the younger.
Location in the Scriptures: Mosiah 27
Search the Scriptures: What convinced Alma the younger of the power and authority of God?