...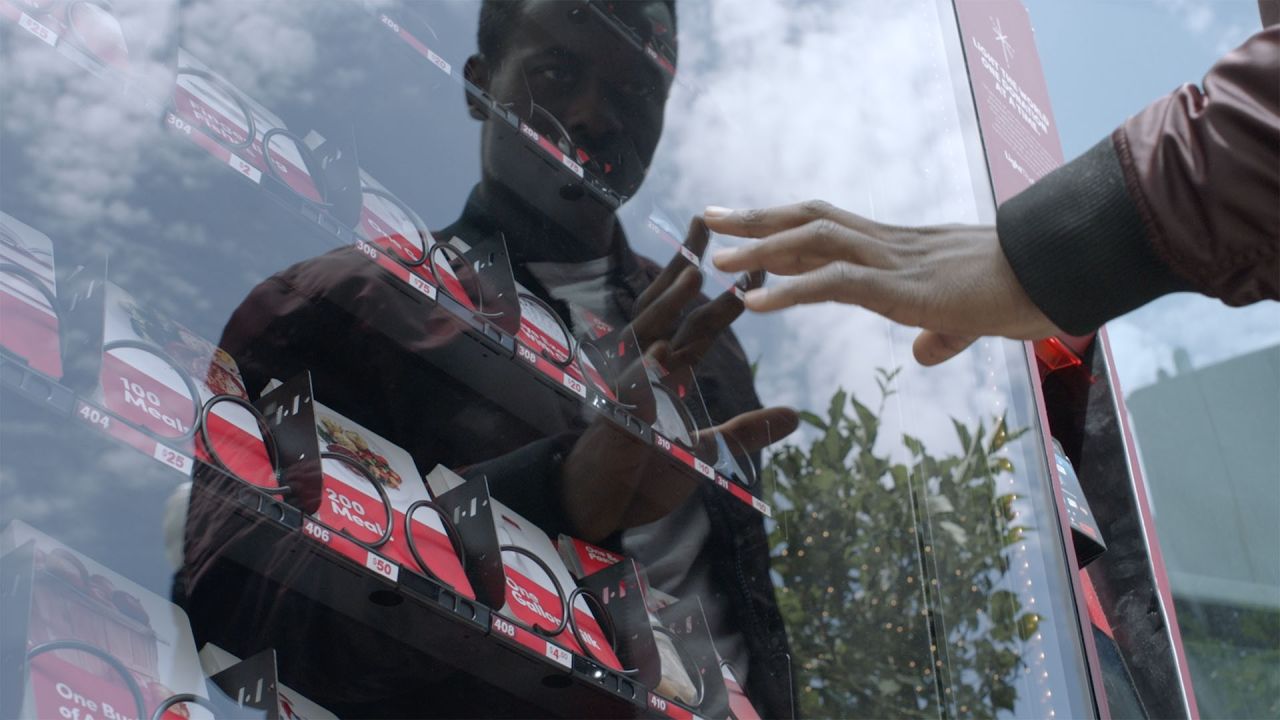 They're vending machines with a Christmas twist.
Imagine swiping your credit card at a vending machine—but instead of buying a candy bar for yourself, you're buying a sheep for a family in a third-world country. Or a polio vaccine. Or a pair of shoes. Or 100 meals for your local food bank. With the #LightTheWorld Giving Machines, that's exactly what happens. The Giving Machines provide a way for people to quickly and easily help those in need and make the Christmas season a little more meaningful for themselves—and countless others.
Not a Giving Machine near you? Find opportunities to serve in your local community. (Available in most areas)
---
Global and local charity partners
Learn more about our partner charities and discover ways you can help #LightTheWorld with a simple donation.
...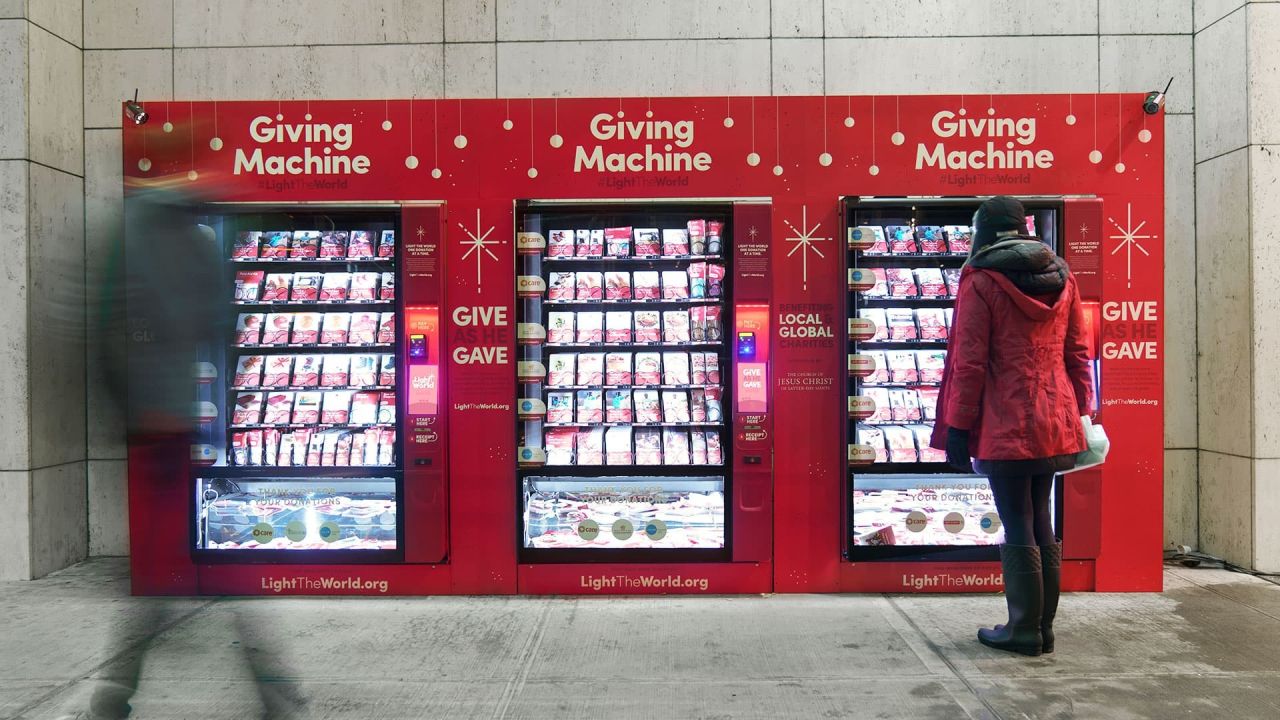 A look back at the 2018 Giving Machines initiative
100 percent of your donation will be used either for the purchased item, similar items, or services of greater need as determined by the applicable charitable organization. To ensure this, administrative costs for this campaign and costs associated with its nonprofit partners are covered by The Church of Jesus Christ of Latter-day Saints.
Absolutely! You can make a donation online to the organizations participating in the Giving Machines using the links above. Under each city in the "Local charity partners" section of this page, click on the charity's name to visit their website and donate in support of Light The World online.
The Giving Machines are a seasonal experience that runs during Christmastime as part of #LightTheWorld. Locations will run from November through the first week of January in most locations. Detailed opening and closing dates vary by location and are available by visiting the Google Maps pages linked to in the "Locations" section of this page.
In the United States and United Kingdom, credit card is the only method of payment accepted at the Giving Machines. In the Philippines, cash is accepted as well as online bank transfer, but credit cards are not accepted.
The organizations featured in the Giving Machines represent a wide variety of global and local causes—all with pressing needs and the goal of helping people one by one. If you're wondering what you should donate, consider spending a bit of time learning about the charities before visiting the machines or donating online. You might find a cause or item that resonates with you. As you give that gift, remember that your donation is truly helping someone in need.
The Giving Machines are just one way to #LightTheWorld. And you don't have to spend money to help others one by one like Jesus did. Click here for more ideas to do good and serve others this Christmas.
Discover other ways to #LightTheWorld this Christmas season.