How to unzip files on Android mobile devices
All of the audio files available for download in Gospel Media are compressed into "Zip" files.
The purpose of this tutorial is to help you extract and listen to these audio files all on your Android device.
Step 1 -  Download Winzip from the Play Store.
Open up the "Play Store" app.
Search for Winzip

Tap on Winzip and Install.

Step 2 - Create and name a new folder in your "Music" folder on your Android device.
Open up your "My Files" app (you may need to download one from the Play Store).

Navigate to the "Music" folder in the root directory and create a new folder

Name this new folder whatever the name of the new audio book that you'll be downloading. I intend on downloading Jesus the Christ, so that is what I named my folder.
Step 3 - Download your audio book zip file from Gospel Media.
Open up the "Internet" app.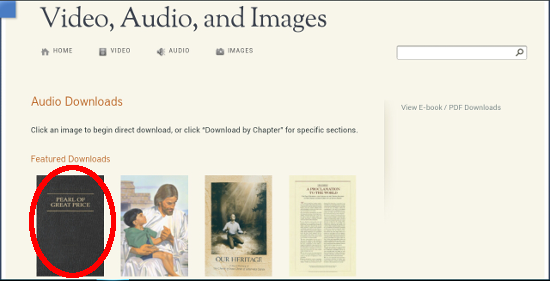 Now you'll be asked what program you want to use to download the zip file. I suggest downloading the file with the "Internet" option, because you can track the progress of the download with the task manager. 


These zip files are very large and can take several minutes to download. I would strongly suggest you be on a WIFI signal so that you don't eat up all your 3G bandwidth. You also are able download your zip file via Winzip, but you'll be locked into a Winzip splash screen for the several minutes while it downloads.
Step 4 - Open Winzip and unzip your files into the "Music" folder we created in Step 2.
When your audio book zip file finishes downloading, open the Winzip app so that we can upzip your audio book.
In the Winzip app, locate where your freshly downloaded audio book (it is usually found in the folder Download).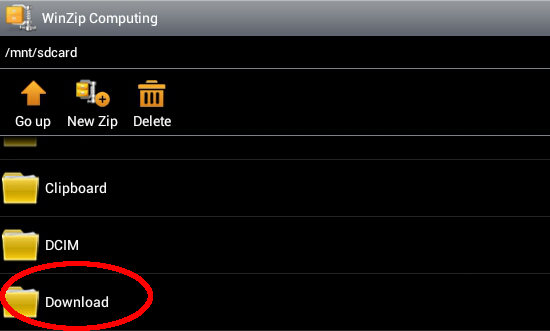 Inside the Download folder, you'll find your zip file. Now tap on your file.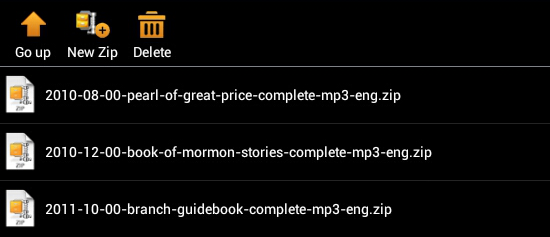 You should now see all of the MP3 files listed below. Tap on Unzip.

To unzip all of the files, you'll need to tap the check box in the top left corner and then tap the "Unzip To..." button located in the top Right corner 

Now we have to navigate to where we want the files to be unzipped to. Find and tap the Music folder, then find and tap on the newly created folder that we made in Step 2.

Once you're in that Newly created folder, the folder should be empty. Now tap on the "Unzip" button in the top right

All your files will be unzipping to the correct folder!
Step 5 - Listen to your audio book.
Now tap on the "Play Music" app and your newly downloaded and unzipped music files should be there already and fully playable!