How to unzip files on Apple iOS mobile devices
Almost all of the audio files available for download in Gospel Media are compressed into "Zip" files. To be able to extract and listen to these audio files on your iOS device, you'll need to download a free app called "iZip".
Step 1
Tap the "App Store" icon on your iPhone home screen and then select the "Search" tab.

Step 2
Enter "iZip" in the search box and then tap the "Search" button.

Step 3
Select "iZip" and tap "Free," then "Install." Enter your iTunes password to authorize the download. (once iZip is download, your device is prepared to download .zip files).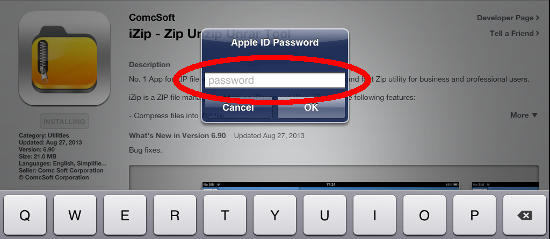 Step 4
Open your iOS device's Safari Web Browser and navigate to 
Gospel Media's Audio page
. Now tap on the audio book you want to download.
(When you tap on an audio book, the category will retract and the page will appear frozen. Please be patient! Your audio book is downloading and it may take several minutes to fully download).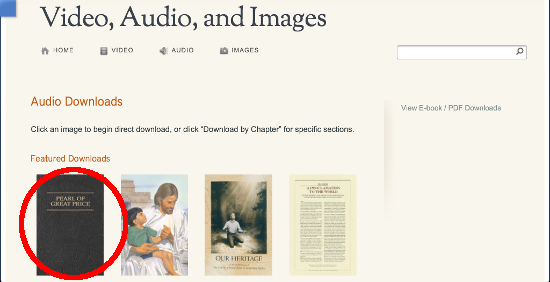 Step 5
Tap the "Open in iZip" button.

Step 6
Tap "OK" to unzip all files or tap "Cancel" to select individual files for unzipping. If you tap "Cancel," you will need to select the files you want to view and then tap the "Extract" button.

Step 7
Tap an audio file to listen it using the iZip Media player. You can return to the iZip app to listen to audio files anytime!