To help class members understand the significance of temples and encourage them to seek the blessings of the temple in their own lives.
Prayerfully study the following scriptures and other materials:

Our Heritage, pages 33–36.

Review the material for this lesson in the Class Member Study Guide (35686). Plan ways to refer to the material during the lesson.

To gain a greater understanding of historical events related to the doctrine in this lesson, consider reviewing the following:

If the following materials are available, prepare to use them during the lesson: Pictures of the Kirtland Temple (62431; Gospel Art Picture Kit 500) and of another temple.

Prepare to have class members sing "The Spirit of God" if you plan to use it during the lesson (Hymns, no. 2). Or ask a class member or a group of class members to prepare to sing it.
Suggestions for Lesson Development
Discussion and Application
This lesson contains more material than is possible to teach in one class period. Prayerfully select the material that will best meet class members' needs.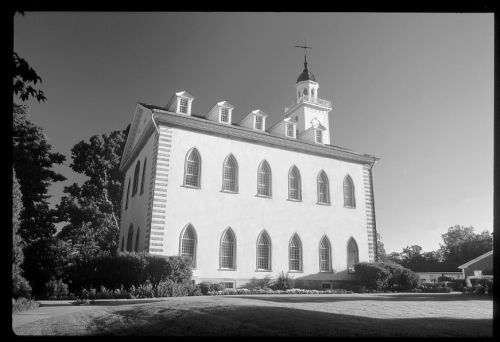 You may want to use the following idea to supplement the suggested lesson outline.