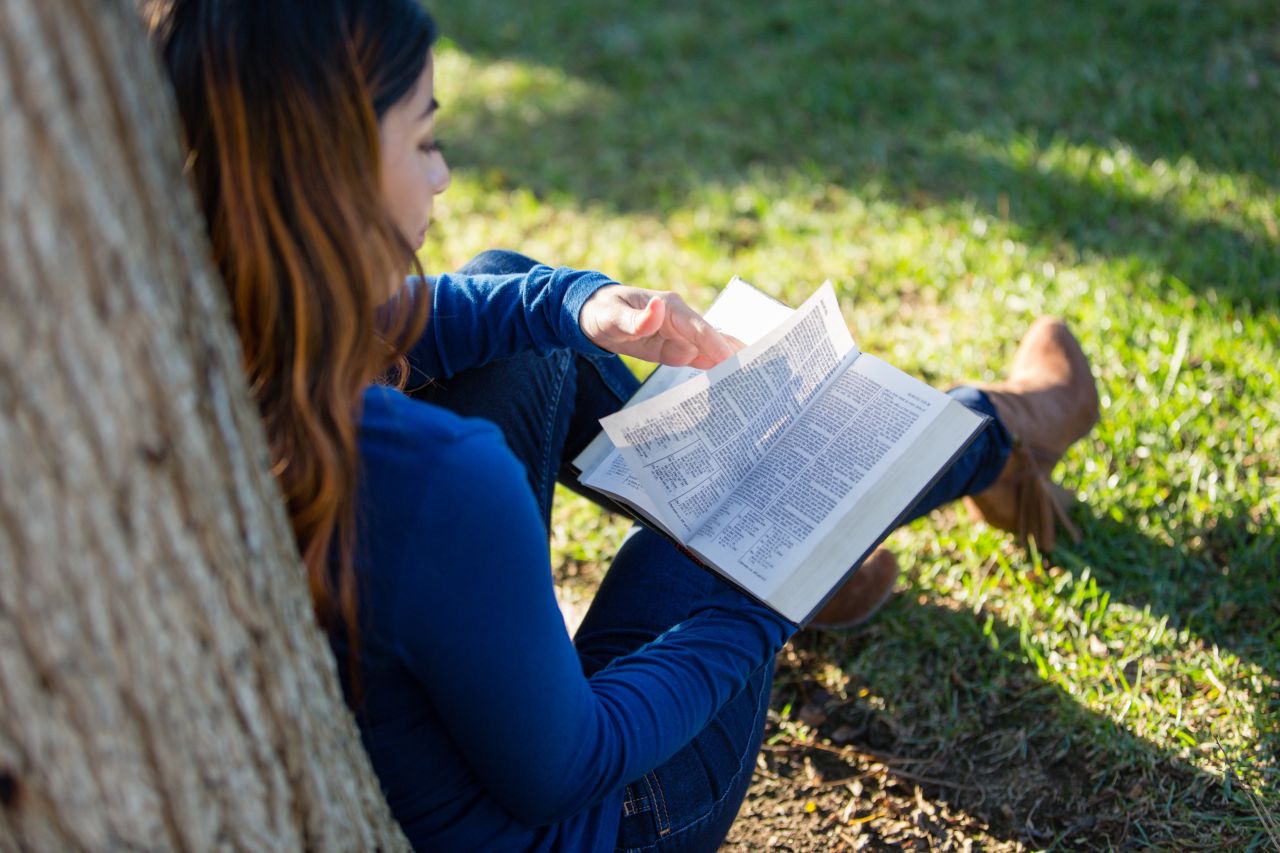 Download the Holy Bible (King James Version)
Then scroll down to see how you can prepare for your call with the missionaries.
How to Prepare for Your Voice or Video Call
Below are some things that will help you be more prepared for your discussion with the missionaries. We want you to feel comfortable and ready for your call!
Think of a few questions you want to ask
How do I find comfort through prayer?
How do I overcome a bad habit?
How can reading the Bible help me?
How can I serve those around me?
How can I feel God in my life?
How will going to church help me?
How do I deal with hard things?
How do I receive answers to prayer?
What is the Book of Mormon?
Why do I need organized religion?
How can I have a relationship with Jesus Christ?
Read some scripture verses
"14 Ye are the light of the world. A city that is set on an hill cannot be hid.
15 Neither do men light a candle, and put it under a bushel, but on a candlestick; and it giveth light unto all that are in the house
16 Let your light so shine before men, that they may see your good works, and glorify your Father which is in heaven.
"
"28 Come unto me, all ye that labour and are heavy laden, and I will give you rest.
29 Take my yoke upon you, and learn of me; for I am meek and lowly in heart: and ye shall find rest unto your souls.
30 For my yoke is easy, and my burden is light."
"Jesus answered, Verily, verily, I say unto thee, Except a man be born of water and of the Spirit, he cannot enter into the kingdom of God."
"Jesus saith unto him, I am the way, the truth, and the life: no man cometh unto the Father, but by me."
"19 What? know ye not that your body is the temple of the Holy Ghost which is in you, which ye have of God, and ye are not your own?
20 For ye are bought with a price: therefore glorify God in your body, and in your spirit, which are God's."
"22 But the fruit of the Spirit is love, joy, peace, longsuffering, gentleness, goodness, faith.
23 Meekness, temperance: against such there is no law."
"I can do all things through Christ which strengtheneth me."
"5 If any of you lack wisdom, let him ask of God, that giveth to all men liberally, and upbraideth not; and it shall be given him.
6 But let him ask in faith, nothing wavering. For he that wavereth is like a wave of the sea driven with the wind and tossed."
Get to know what missionaries are like
Missionaries are members of The Church of Jesus Christ of Latter-day Saints who leave their homes for 18 months—2 years to serve others and share the gospel. They come from all over the world, from all different backgrounds. They are either young adults or retired married couples. Below are some videos of missionaries to help you get to know what they might be like.