Imagine swiping your credit card at a vending machine—but instead of buying a candy bar for yourself, you're buying a sheep for a family in a third-world country. Or a polio vaccine. Or a pair of shoes. Or 100 meals for your local food bank. With the #LightTheWorld Giving Machines, that's exactly what happens. The Giving Machines provide a way for people to quickly and easily help those in need and make the Christmas season a little more meaningful for themselves—and countless others.
Not a Giving Machine near you? Find opportunities to serve in your local community. (Available in most areas)
---
Global and local charity partners
Learn more about our partner charities and discover ways you can help #LightTheWorld with a simple donation.
...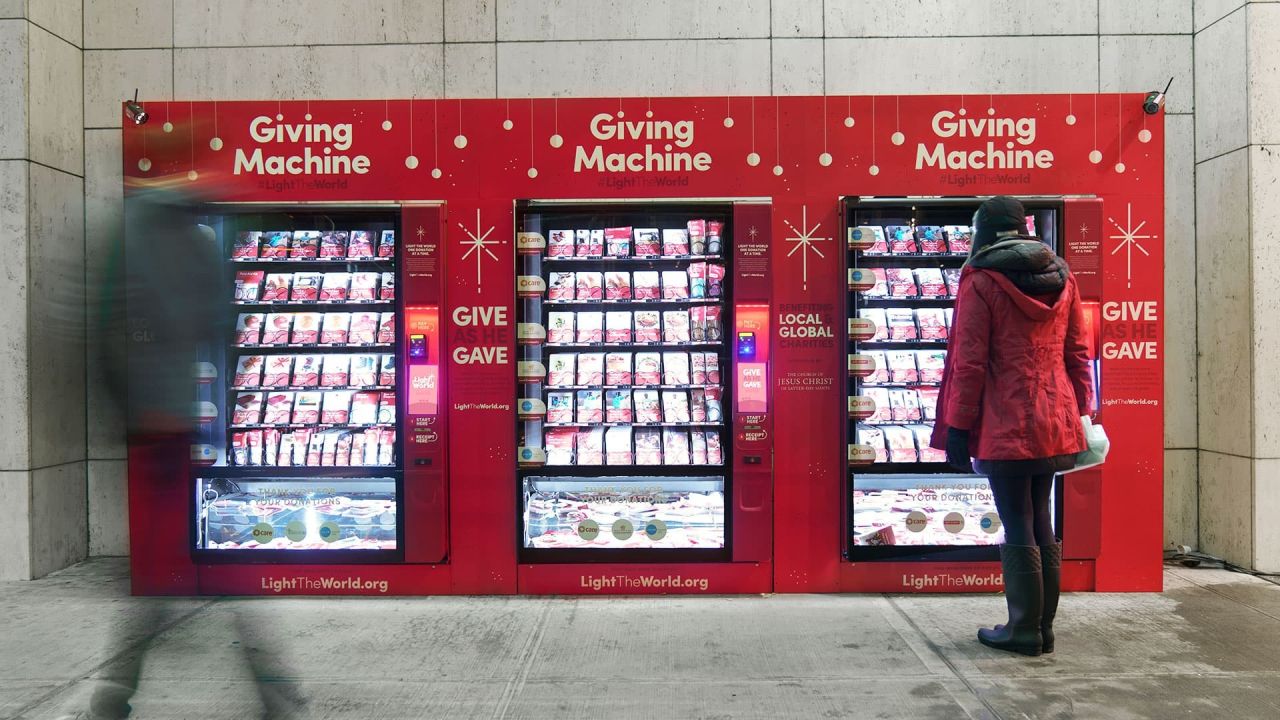 Discover other ways to #LightTheWorld this Christmas season.
Error: Form could not be submitted at this time. Please try again or refresh the page to start over.