Jesus invites us to "love one another" (John 13:34). Watch how His teachings inspired Tim to increase His capacity to love others.
In Jerusalem, Jesus Christ is surrounded by followers and critics alike. As the Master Teacher, He does not let the opportunity go to waste. Here, in the last week of His life, He shares some of His most enduring teachings with the assembled masses. He lets them (and us) know that the greatest way we can serve God is by loving our fellow men and women. As we increase our capacity to love and work on the relationships in our lives, we will be able to grow into the person Jesus knows we can become.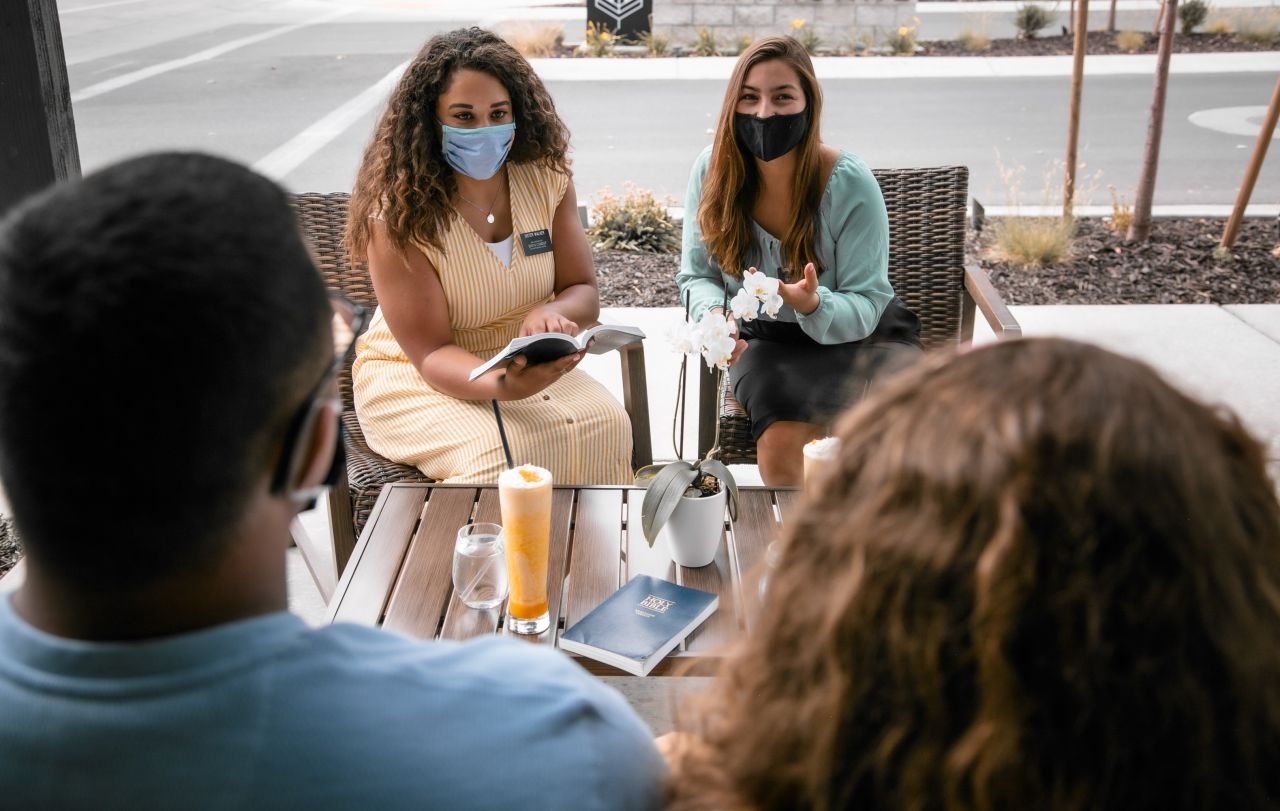 Explore how Jesus Christ can help us feel more love for others
Meet with us online or in person.
Talk with Missionaries
Read some teachings of Jesus Christ in the Bible
31 When the Son of man shall come in his glory, and all the holy angels with him, then shall he sit upon the throne of his glory:
32 And before him shall be gathered all nations: and he shall separate them one from another, as a shepherd divideth his sheep from the goats:
33 And he shall set the sheep on his right hand, but the goats on the left.
34 Then shall the King say unto them on his right hand, Come, ye blessed of my Father, inherit the kingdom prepared for you from the foundation of the world:
35 For I was an hungred, and ye gave me meat: I was thirsty, and ye gave me drink: I was a stranger, and ye took me in:
36 Naked, and ye clothed me: I was sick, and ye visited me: I was in prison, and ye came unto me.
37 Then shall the righteous answer him, saying, Lord, when saw we thee an hungred, and fed thee? or thirsty, and gave thee drink?
38 When saw we thee a stranger, and took thee in? or naked, and clothed thee?
39 Or when saw we thee sick, or in prison, and came unto thee?
40 And the King shall answer and say unto them, Verily I say unto you, Inasmuch as ye have done it unto one of the least of these my brethren, ye have done it unto me.