...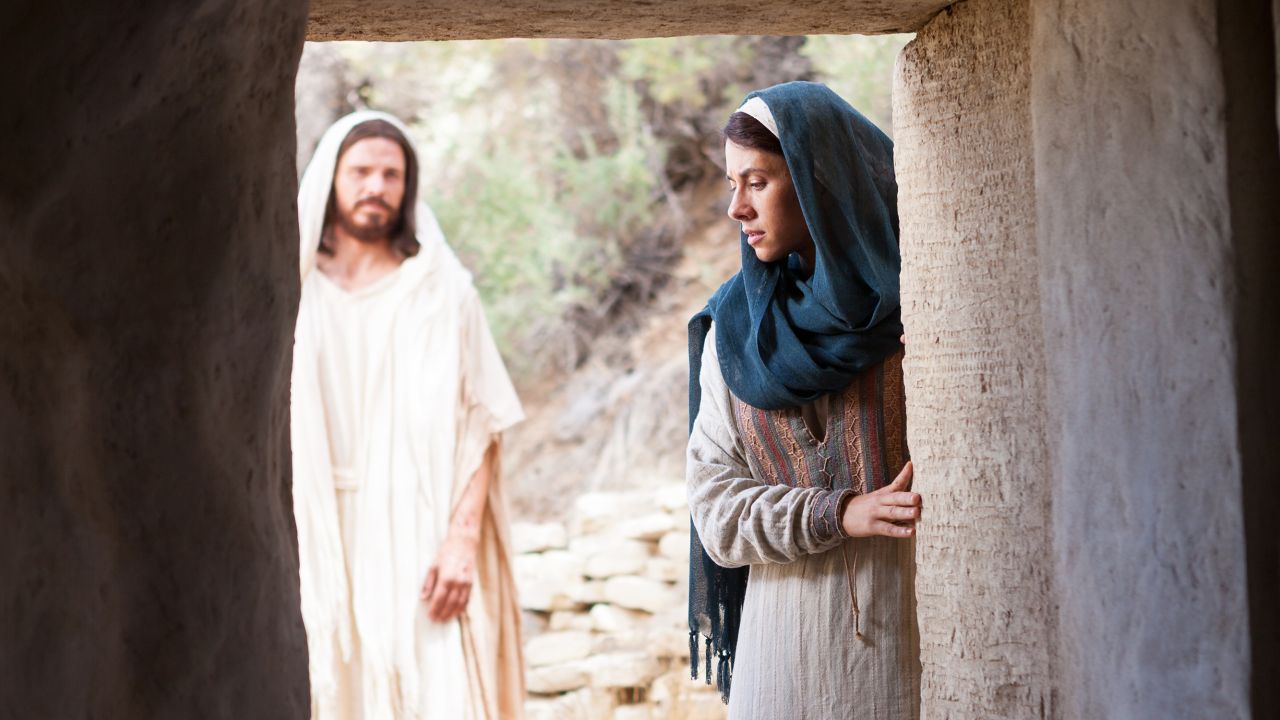 ---
Early in the morning, Mary Magdalene, a friend and follower of Jesus, comes to the tomb to care for Jesus Christ's body. To her astonishment, she finds the tomb empty. But she is not alone. A man addresses her, a gardener, she supposes. But then He says her name, "Mary." And she sees. He is Jesus. The Christ lives.
On Easter, and every day, we can celebrate the incredible joy that comes from knowing that Jesus Christ overcame death and sin so we can too.
Share your experiences during Easter Week with #HearHim
Today, turn your home into a place of joy as you reflect upon Jesus Christ's Resurrection. You're encouraged to celebrate with inspiring music and inspirational videos. You can find a special Easter video playlist here.
Try to feel Mary's amazement, wonder, and joy as you read the account of the Resurrection.
Bring inspiration into your home with a special Easter video playlist